About the Mentorship Scheme
The ILD-IN Mentorship Scheme, provides an opportunity for health care professionals working in ILD to receive guidance and advice from a dedicated Mentor.
How to Apply
Mentors and their brief biographies will be available on our website. When requesting a mentor, mentees should be clear about what they wish to gain from the mentor – mentee relationship. Mentees will be advised to be both clear and honest with themselves about their medium to long term goals.
Applications for mentorship will be screened by the ILD-IN mentoring sub-committee who will pair up the mentor mentee.
Mentors to the scheme have diverse professional and research backgrounds. They all have mentoring experience and are researchers and /or clinical leaders within ILD health professions.
Please return the completed application by email to: info@ild-inn.org.uk
We would like to thank Roche Pharmaceuticals and EU-IPFF for supporting the Mentorship Scheme.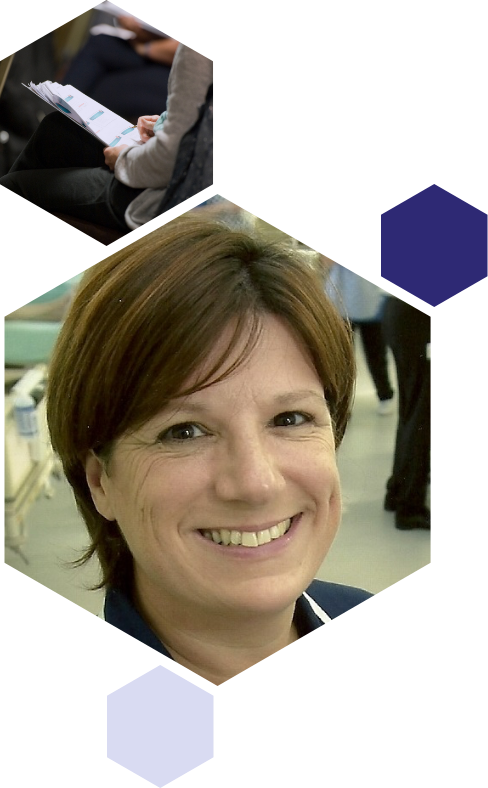 Mentor Day 2020
Mentees and mentors will be need to attend the Crowne Plaza Solihull on Wednesday 18th March 2020. The venue is located a 15 minute walk from the Solihull Train station. Each mentee will be paired with a mentor, for the following year and will have the opportunity across the two days to set goals for the partnership.
Choosing a Mentor
When selecting nominations, the mentees will be asked to consider the following:
What support do you currently have? It may make sense to nominate a mentor who complements the experience of your existing mentors/supervisors, rather than replicating their expertise.
What are your future career plans/aspirations? Choosing a mentor working, or with relevant experience, in your planned future field may help you to progress in that direction.
What is your own current research and clinical experience? If you are strongly embedded in practice, you may wish to strengthen your links to academia.
What are your personal preferences in terms of contact and communication? If you prefer face-to-face contact you will need to choose a mentor who is geographically convenient. Do you want to work clinically with your mentor or have discussion based support – again face to face or via Skype/Join Me
Please don't automatically choose a mentor from the same professional background as yourself. It can be valuable to work with someone from a different profession, as they can offer a different perspective.
Please get in touch if you need any further information, help or advice
Becoming a Mentor
We are looking to recruit Mentors from a diverse clinical, educational, research and professional background with varied skills and experience. If you feel able to offer your services as an ILD-IN Mentor please send us your Bio using the downloadable template. We would be delighted to hear from you.
ILD-IN Mentor Information
Mentee's have the option to select a mentor you would like from the following list.
Click any of the names to download their profile.