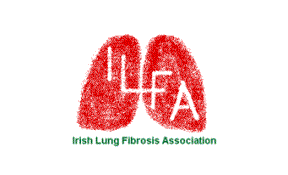 Educational Bursaries for Respiratory Nurses and Allied Healthcare Professionals to Attend the ILD-INN Conference
We were delighted to hear today that due to the high calibre of applications received, ILFA  have decided to award 10 educational bursaries to healthcare professionals to attend the Interstitial Lung Disease Inter-disciplinary Network (ILD-INN) conference in Birmingham on 7th and 8th of October.
The ILD-INN would like to add our congratulations to the successful applicants and thank ILFA for its continued support. We are pleased to have such a strong Irish representation and look forward to welcoming them to Birmingham. We hope they enjoy the conference.
The recipients of the ILFA bursaries are;
Patricia Davis (Community Healthcare Organisation Area 6)
Lisa Glynn (Tallaght University Hospital)
Elaine Craven (Connolly Hospital, Blanchardstown)
Carol Doherty (Letterkenny University Hospital)
Breige Leonard (South West Acute Hospital Hospital, Enniskillen)
Deirdre O'Flaherty (Beaumont Hospital)
Elaine Cribbin (Tallaght University Hospital)
Irene Byrne (Mater University Hospital)
Carita Bramhill (St Vincent's University Hospital)
Grainne Coffey (University Hospital Kerry).
Visit the website to read more:  https://www.ilfa.ie/news_events.asp